TestCrunch Brno 2019
https://www.testcrunch.cz/
On 23 October I've was in Brno for TestCrunch.
Getting Started with Gitlab CI – Workshop
I've had 4 hours long workshop about Gitlab CI. I've got really great audience and except for the Gitlab CI discussion we had also great talk about automation, current trends in tech and other interesting topics.

How to move your automated tests to CI with ease – Talk
I believe that Gitlab CI can really help you move your automation from developer machine to the CI quite easily thanks to various practices it employs. And I've shown many reasons why it's so in the talk.

miniDevFest Ostrava 2019
https://mini-ova.devfest.cz/
I've got to speak at mini DevFest (which should have been called DevFest local)  in Ostrava on 2nd March 2019. It was really awesome experience and also the event.
I've got to be in great company of other awesome speakers.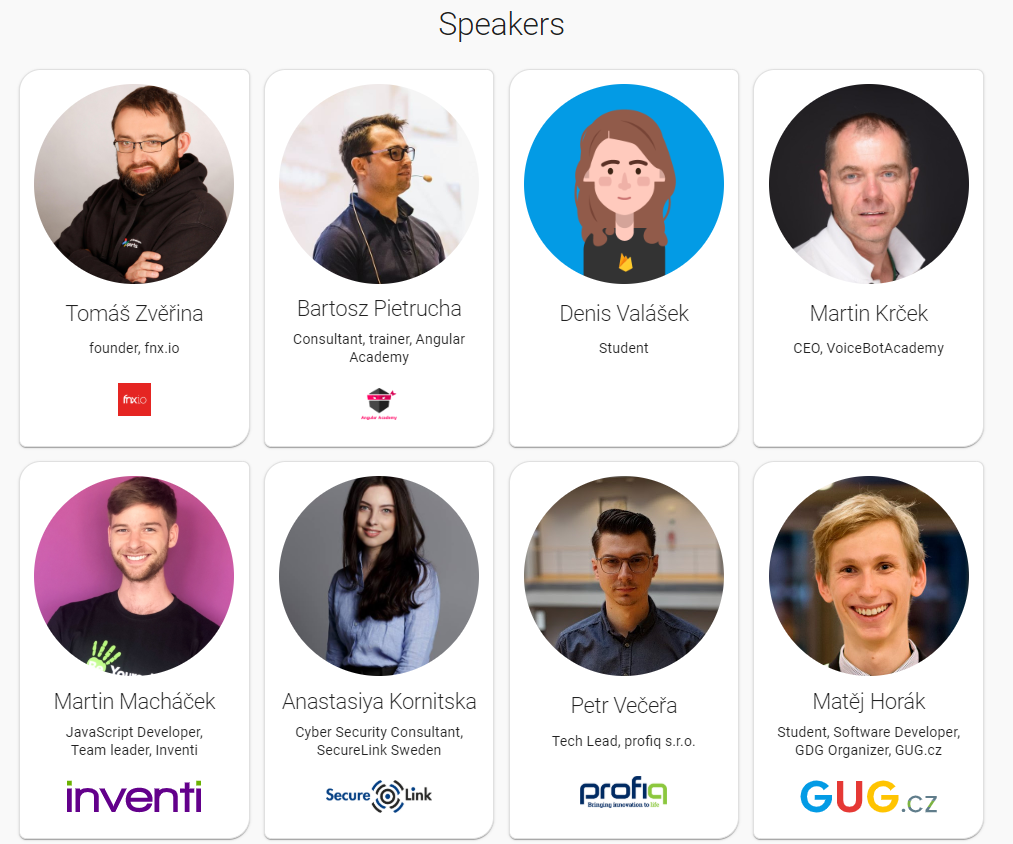 Let's Encrypt – talk
And I hope my presentation about Let's Encrypt was also interesting to many people.