So I recently run into an issue with my Spotify Family account. So Spotify started checking if the users of your family have the same address as you. Which is completely fine, but my brother was always "blocked" because the address was not the same as mine. So I write to the support and found out that I made a mistake when I entered my address (wrong 1 number in my postal code), so naturally I wanted to fix the address to the correct one:
It's not possible to change your home address on Spotify!
Edit Sep/2019:
It looks like you can now after 2 years finally change your home address ( at least in Czech Republic). Head over to https://www.spotify.com/us/family/ and change your address.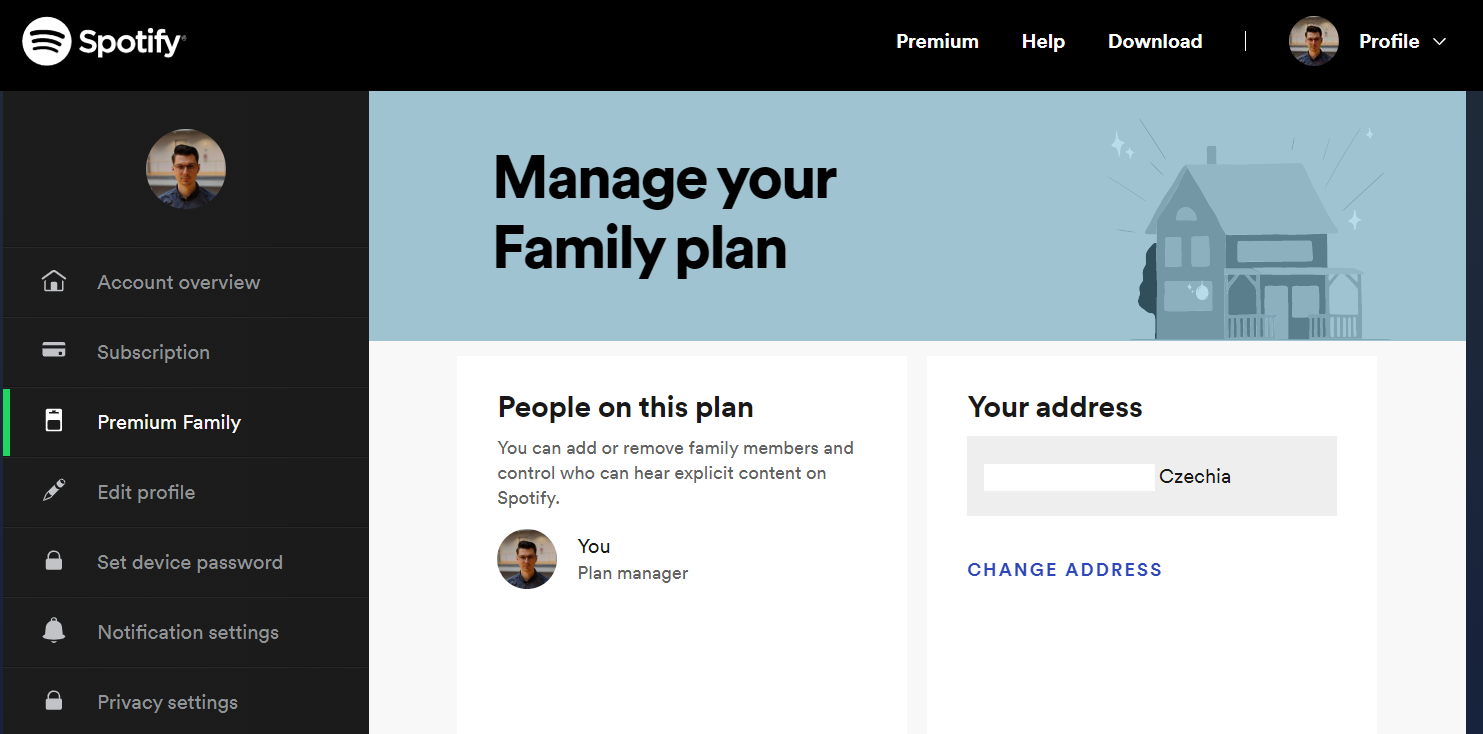 However Spotify is launching new rules where it might want to detect your position using GPS.  As of writing I was not forced to do that – at least for now.
Yep, it's simply not possible. The support can't do this for you and there is no option in the settings. The recommended solution by support was to create a new account. 
I've even tried to cancel my family subscription and create it again but again there was no option to add the address.
I don't understand why it's not possible, because in many countries it's quite common that you move to a different city or house after several years. For example in US people often move to a completely different state!
Shame on you Spotify.
At least I have to say that Spotify has one of the best support services I ever communicated with. I was in contact with them twice. Always quick response and willing to the help but their options are often very limited.